Agriculture is the most dominant sector in St. Elizabeth, employing approximately 40% of the population. The availability of water is considered a major challenge as the Essex Valley area is characterized by low rainfall with frequent droughts. Some 55% of farmers depend exclusively on rain for irrigation, 18% use tank water and an additional 18% purchase water from trucks. As such, this project is expected to significantly improve the social and economic prospects of Essex Valley and its environs. It is intended to reduce the water-related challenges faced by farmers in the area and enhance agricultural production and productivity.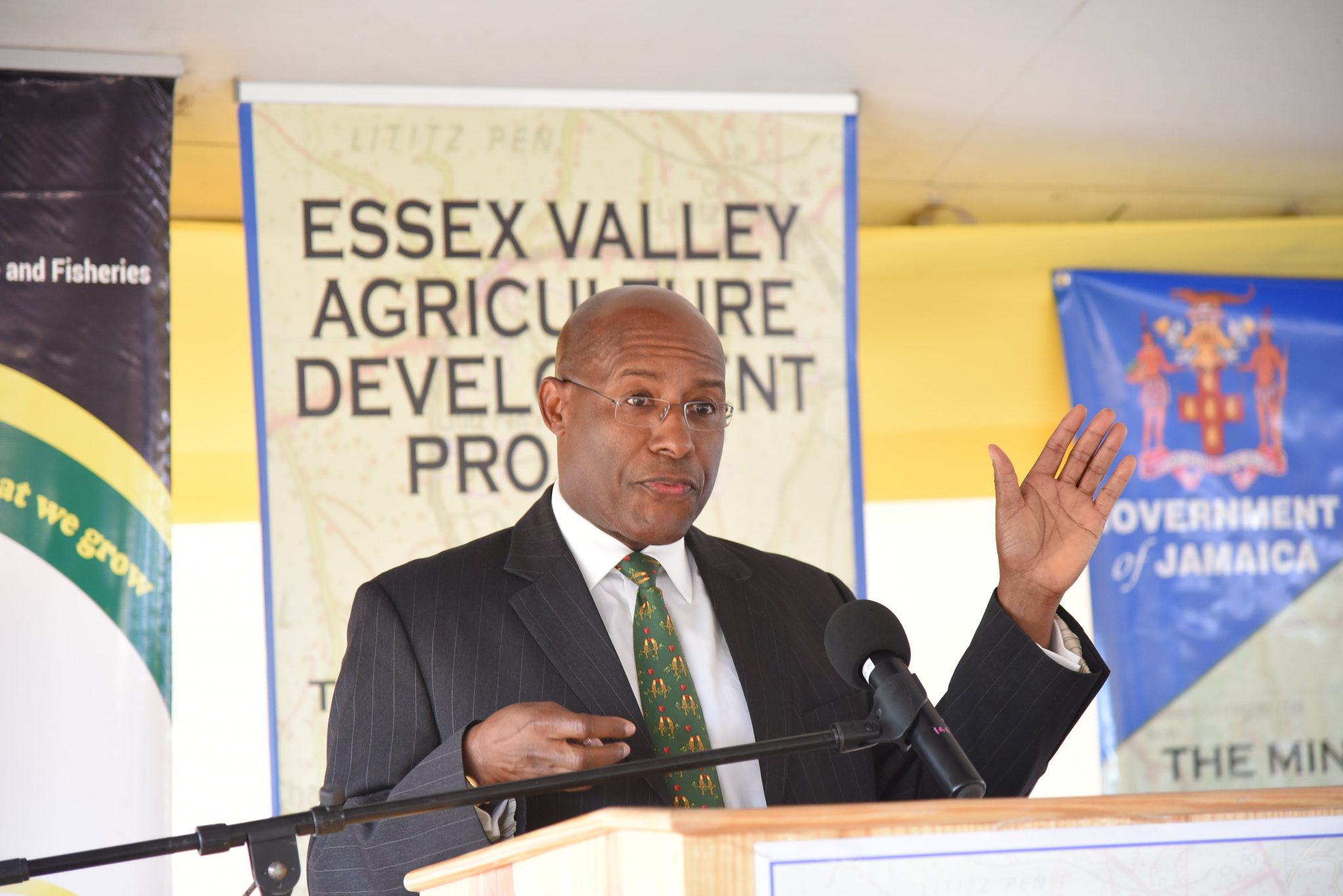 Outcome and Impact of the Project
Enhanced production and productivity of farmers in Essex Valley in a socially-inclusive, gender-equitable and climate-sensitive manner
Improved livelihood of farmers in Essex Valley on a sustainable basis
Project Components
Improved irrigation system
Agricultural production and marketing
Facilities and systems
Renewable Energy (RE) and Energy Efficiency (EE) infrastructure and systems
Farmer and stakeholder capacity building
Institutional strengthening
Other Elements to Boost Agricultural Production in Essex Valley include:
Enhanced Agricultural Production and Marketing Facilities and Systems (EAPMFS): Training for farmers and other stakeholders in food safety standards and climate-smart agricultural practices.
Development of Off-farm Irrigation Infrastructure: Includes wells, pumps and pipe distribution network to supply water to approximately 700 hectares of agricultural land.
Energy Efficiency / Renewable Energy: The design and construction of a photovoltaic plant to power the irrigation system and related administrative buildings.
Land: The allocation and/or purchase of approximately 14 acres of land for a photovoltaic plant, administrative building and pumps.
Technical Assistance: Financing for a climate vulnerability assessment study to strengthen the project systems; the development of guidelines to support the participation of men, women, youth and persons with disabilities; and an operational plan to enhance the viability and sustainability of the facilities and services.
Infrastructure: Upgrading of farm access roads, climate-smart agriculture and GLOBAL G.A.P certification. GLOBAL G.A.P. is an internationally recognised set of farm standards dedicated to Good Agricultural Practices (GAP). The standard was developed to ensure that farm produce meets the relevant international food safety standards. It includes Produce Handling, Integrated Crop Management (ICM), Integrated Pest Control (IPC), Quality Management Systems (QMS), Hazard Analysis and Critical Control Points (HACCP) and also covers food traceability. Certification will enhance export opportunities.
Funding
The project is being funded through a grant from the United Kingdom Caribbean Infrastructure Partnership Fund (UKCIF), which is administered by the Caribbean Development Bank (CDB).